IBProvider News
In the current update, IBProvider v5.9 and LCPI OLE DB Services v1.12 started to use a common thread pool. This rearrangement of subsystems makes the operating system resource management more efficient and improves the overall performance of high-load applications.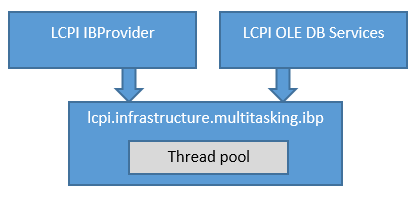 Currently, the threads are being used for the following tasks:
Connection pool
Query pool
Asynchronous loading of result sets
Asynchronous notifications of the provider
Working with files
Garbage collection in updatable result sets
Read full news text: https://www.ibprovider.com/eng/news/n_191210-shared_thread_pool.html
Kind Regards, IBProvider Team.